Digital transformation has created several shifts across industries and has highlighted the importance of data and its analysis. This is especially true for the Telecommunications industry, which relies heavily on different types of data analysis to define key KPIs that impact everything from operations, network performance, customer experience and overall profitability.
Key performance indicators (KPIs) determine how companies assess their success in relation to defined goals. Telecom providers today need a way of constantly monitoring themselves if they hope to reduce expenses and streamline revenue streams, which is where KPI's can assist!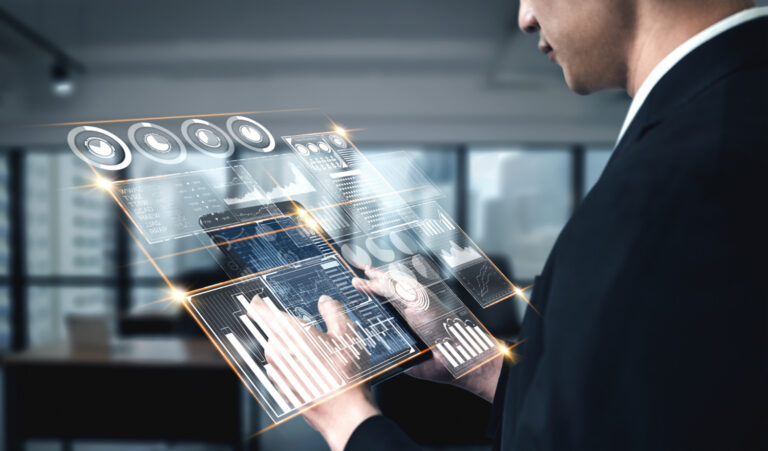 What is data analytics? 
The data analysis definition is open to interpretation depending on the industry you are examining. For the telecommunications industry specifically, the data analytics meaning includes showcasing the truth behind how well a Telco is performing in the market. This data provides insight into every aspect of the business and how it functions. This allows a Telco to identify any problems, issues or concerns, make continual improvements and drive growth opportunities – all of which impact revenue and profitability. You may be asking how a Telco will use these analytics? The answer is to:
Understand their customers across all products and services and optimise interactions

Enhance every customer interaction and customer satisfaction

Analyse customer behaviour and make predictions to increase retention and revenue

Keep highest-value customers by developing offers which appeal to them specifically

Increase the effectiveness of segment targeted marketing campaigns

Personalise the customer experience

The benefits related to having this kind of insight and making these changes include: 
Increased sales

Increased customer retention

Reduction in fraud

Improved risk management

Decrease in operational costs

Improvement of operations, streamlining processes and quickly answering to future trends

Accurate forecasting

Effectively cross-selling and up-selling products and services

Analysing customer loyalty and behaviour to drive marketing and sales processes

Building predictive models
The Importance of KPI Analysis in the Telecom Industry
Now that we understand what data analytics are within the context of the telecommunications industry, it is essential to discuss how KPIs factor into this.
Key Performance Indicators (KPI) are used to measure a business's performance over a set period of time. So how do data analytics factor into KPIs? The simple answer is that data analytics presents the data needed to answer to KPIs.
Data analytics utilises software, machine learning and artificial intelligence to gather, store, clean, analyse and interpret raw data from all different data streams related to the operator network. As a Telco, you can use KPIs to model the data in a way that makes sense to your business.
In this way, you can get a complete holistic view of your organisation and monitor performance across all departments. It is important to note that each department will have its own set of KPIs, but with a holistic view of these, you will have complete transparency over the business. This will allow you to reduce inefficiencies and identify issues and opportunities for improvement.  
For example, if the billing department can see how their fee hikes lead to significant customer churn, they would be able to identify this as a problem. They can then approach other departments to discuss this problem and see if there is a way to reduce the fees or if a new offering could be developed to answer the churned customers' needs.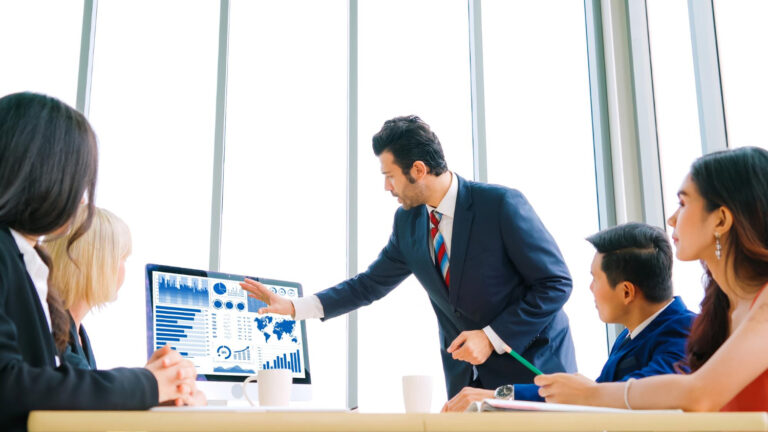 Defining Telco KPIs
Choosing the correct KPIs is crucial to a Telcos business success. The right type of data analysis needs to occur for the KPIs to benefit the business and provide real insight. To do this, Telcos need to determine which metrics resonate with the company's goals and objectives and which will provide the insight required to improve operations and increase revenue. Telcos often use several key KPI metrics. These include: 
Accessibility

– This tracks whether users can access a requested service and the quality of service available when needed.

This also includes technical elements related to the RRC setup success rate, the ERAB setup success rate, and Call Setup Success Rates.

 

Retainability

– Measures if the network can hold and provide the network service promised to users. In this case, call drop rates and service call drop rates are tracked. 

Mobility

– Measures the performance of the network during the movement of users.

This tracks technical elements related to Intra-Frequency Handover Out Success Rate, Inter-Frequency Handover Out Success Rate and Inter-RAT Handover Out Success Rate (LTE to WCDMA). 

Integrity

– Measures the quality of the network, throughput and latency.

This includes E-UTRAN IP Throughput, IP Throughput in DL and E-UTRAN IP Latency.

Availability

– Tracks if the network is suitable or ready for users to use its services.

Utilisation

– Tracks the network capacity and usability.

Average return per user

– Tracks how much money the MNO makes for each person using its service.

Subscriber acquisition cost

– Tracks how much money is spent to acquire new subscribers. Costs such as marketing, advertising, sales commissions and costs to put customers on your network are tracked here.

Churn tracking

– This is related to turnover. If your company is losing customers, you need to look at acquiring new customers and your service and your costs (i.e. the root cause of what's making customers leave to fix it). 

Network operating cost

– This tracks how much your network costs to operate. 

Net Promoter Scor

e – NPS stands for Net Promoter Score and is  a performance metric used to measure how likely a customer is to recommend your company to a friend or colleague.
The KPIs mentioned above provide a Telco with the insight necessary to ensure that the network is running as it should and that customers are happy with their experience and services. These elements are ultimately the backbone of a Telco business and ensure its success which is why these KPIs and the data analysis process is so important. 
Conclusion
From the above, it is clear that data analytics and defining KPIs are integral to how successful and competitive a Telco is within the market. Data analysis allows Telcos to formulate KPIs and answer vital questions related to business operations, network performance and customer experience. For a more in-depth look at data analysis and how this impacts a Telco business download our CDRlive whitepaper here. 


Download your free white paper to find out how CDR is key to making effective revenue and churn decisions in the Telco industry and why call data records are the lifeblood of telecommunications.
Steven Sutherland experienced Adapt IT Divisional Executive, dynamic business leader for their Telecoms Division with a demonstrated 25-year history in the telecommunications and IoT sectors. Strong global marketing, sales, and business development professional with 15 plus years focused experience in the Southern and Rest-of-Africa markets and a unique blend of entrepreneurial spirit combined with a passion for both technology and business.
At Adapt IT Steven is responsible for building and growing the Telecoms Division on top of its industry-proven software competencies including but not limited to Customer Experience and Self Service, NextGen VAS, IoT, FINTECH, and Advanced Analytics and always looking forward to an opportunity to demonstrate the value that their 20 plus years of experience in these disciplines can bring to your business